Find us on Facebook
Lights up at the Triangle
It is that time of the year again. We put the Christmas lights up at the Triangle. The tree has grown some more so we needed ladders and long poles to get the lights to the top of the tree. We hope they add to the festive spirit in Tilehurst.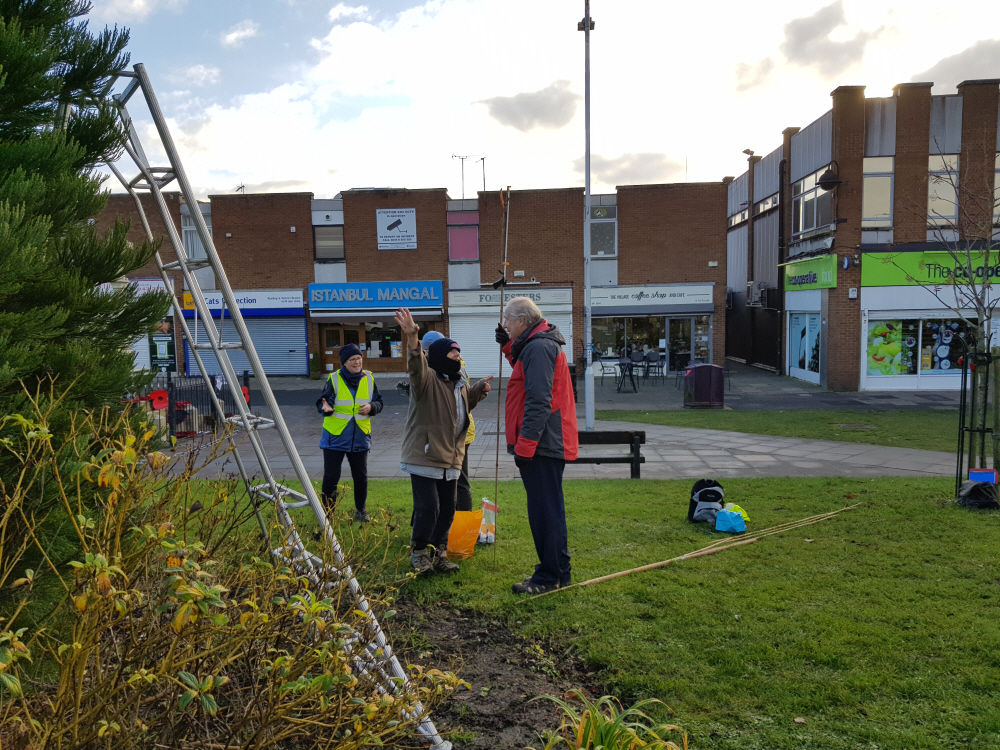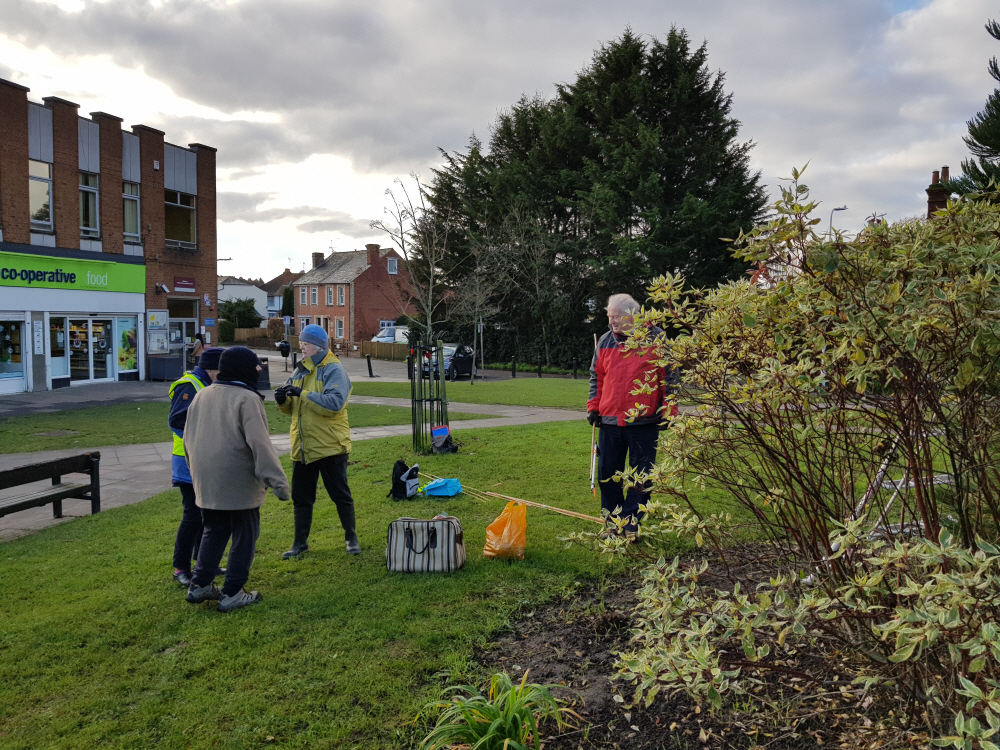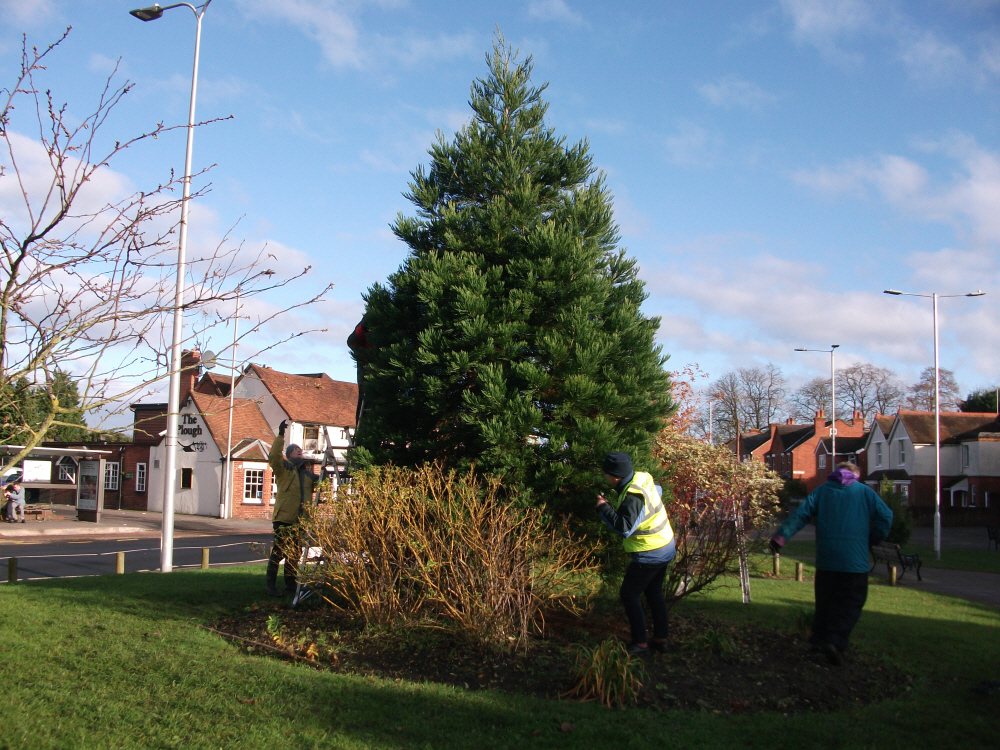 Yes, then they were all light up and don't they look pretty.! Many thanks to Carol for organizing it all.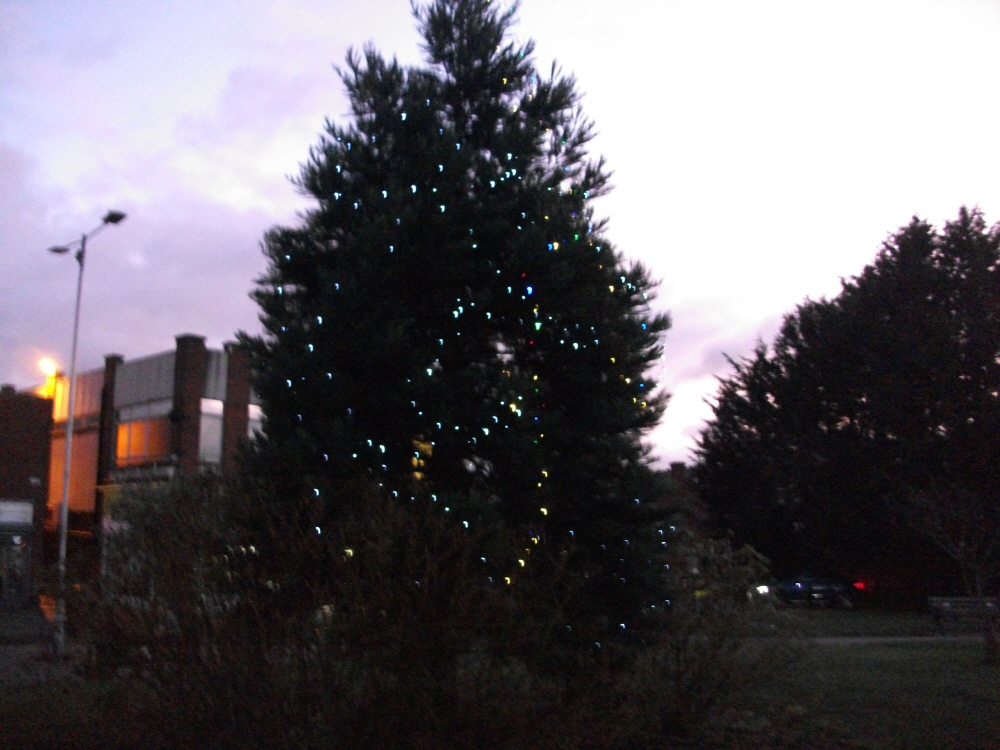 Reading Biodiversity Action Plan
Reading Borough Council will shortly be producing its new Biodiversity Action Plan (BAP). The plan will describe Reading's biodiversity and set out the actions that the council, and others, will take to conserve and enhance it. You can find a copy of the current BAP by following this link: It is anticipated that the new plan will be adopted by the council in March next year.
This is an opportunity to send in your views about what you think the council should be doing to make our local surroundings more agreeable, sustainable and pleasant.
Our June meeting - all about trees
At our June meeting we divided into four groups and each one debated where we would want to see more trees planted in Tilehurst. We posted stickers on to maps and made suggestions about the sort of trees we would like to see.
Click here to see where we would like new trees
Click here to see details of the types of trees we would like to see
Tell us if you have any ideas about planting trees in Tilehurst to make it a nicer, greener and more pleasant place to live.
Tilehurst Village Butchers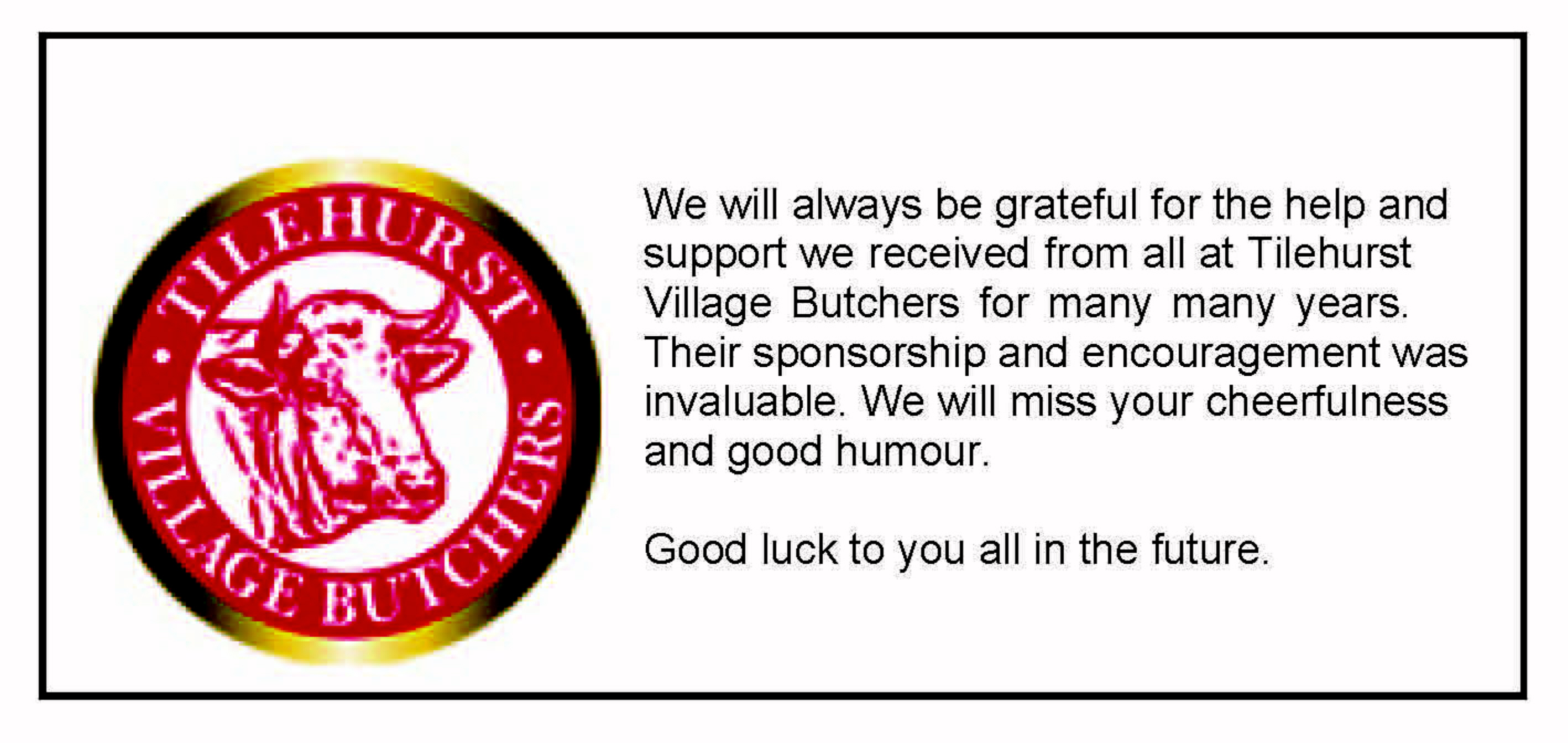 A History of Tilehurst
At our last meeting of the year, Mike Keep came and gave a super talk on the History of Tilehurst. To accompany the talk we gave out a leaflet of the talk to those who attended. We only just had enough! So we have put a pdf of the booklet here too so that everyone has a chance to read it.
Our 2019 Newsletter
Click here to read our newsletter and look up our calendar of meetings.
The 2016 Tilehurst Globe Litter Quiz
We have moved the answers to the quiz to our events page. Click here to see.
The 2018 Tilehurst Globe Odd One Out Quiz
The answers to the quiz is on our events page. Click here to see.
Where it started
GLOBE stands for Go Local on a Better Environment.
Globe groups were set up across Reading in 1994 as part of Reading Borough Council's response to the Rio summit, where world leaders met to discuss global environment issues.
The Tilehurst Globe group takes action on a wide range of local environmental issues. These include the cleanliness and safety of Tilehurst's streets and open spaces and support for allotment holders.
One such project is a guide to exploring Tilehurst's woodlands and parks. The web site for this guide is www.walkontheweb.org.uk.
We have also been working on a project to collect local people's memories and recollections of Tilehurst when they were growing up. We have produced a small booklet called Memories of Tilehurst and we have also put together a website www.tilehurstmemories.org.uk.
Reading Borough Council announced that as from April 2007 they would no longer provide the same level of support and partnership for the Reading Globe groups. They have given us a small grant, and we now continue as an independent group. We are are proud of our achievements and are committed to continuing to work with the people of Tilehurst to provide a forum for their views and undertake projects for the benefit of everyone.
We value your views
We continue to 'work to develop a community vision for Tilehurst', and to 'go local on a better environment'. We want to communicate with as many local residents and businesses as possible. So if you want to information about what we do, please take a little time to fill in the questionnaire to help us plan our future.
Our sponsors
We have received fantastic support from local businesses. Many have become sponsors (see panel on left) and have pledged to help us. We are immensely grateful to them. If you are a local business and wish to help us, don't hold back!
Click here for contact details.