Blundells Blog

For some years now, Ron and Sheila have been taking regular walks through Blundells Copse and have been sending in reports about the state of the woods. They have taken on the role of unofficial wardens of the copse and we are grateful for their concerns and diligence.
Alas, Ron and Sheila have now decided that they are unable to continue sending in these reports. But we are delighted that Margaret is now taking over the role.
So we are now going to post Margaret's reports in the blog. You will be able to read these,too. Click here to read the reports.
We are going to leave Ron and Sheila's reports on the web since they are charming and reflect Tilehurst Globe's close relationship with our local woods. Click here to read Ron and Sheila's reports reports.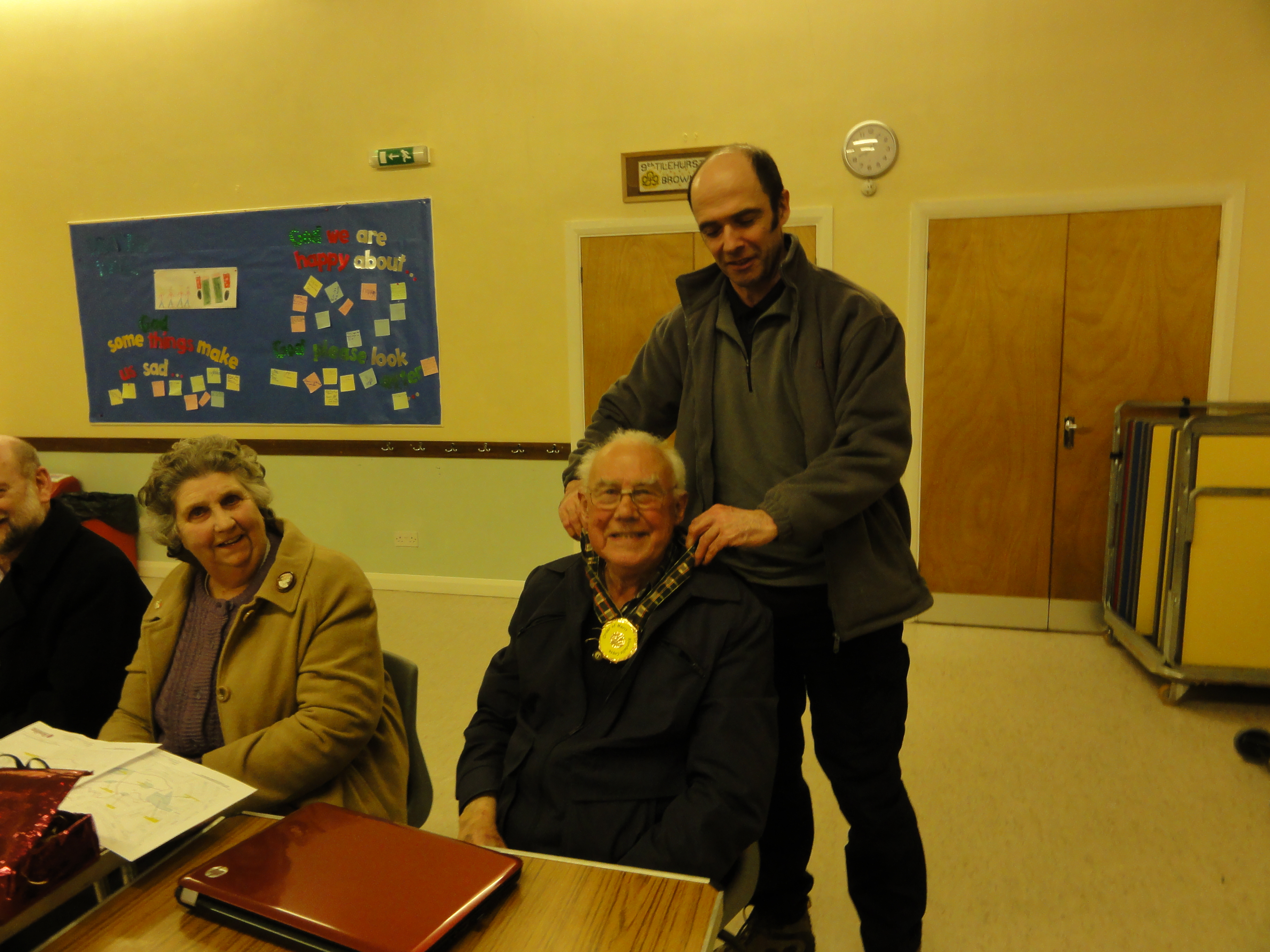 Ron receiving his "Order of Merit- Blundells Copse" medal; the first ever to be awarded. Well done Ron, you deserve it!