Hedges and wildflowers in Blundell's Copse
On Sunday 26th February, some valiant volunteers turned out in the cold to lay a hedge by the Calder Close entrance to Blundell's Copse. They also planted a new hedge and scattered wildflower seeds to create a wildflower meadow by the entrance off the alleyway up to Moorlands School. This is part of the programme of improvements that are ongoing in Blundell's.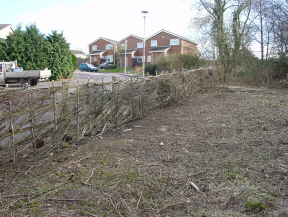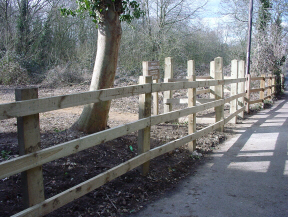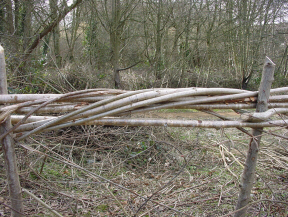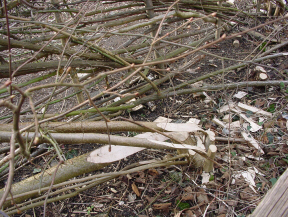 Picture 1 - A good length of hedge was added to the bit that was done last November.
Picture 2 -A new bit of hedge was planted and wildflower seeds were sown.
Picture 3 -Bindings were laid along the length of the hedge.
Picture 4 -Some brave volunteers enjoyed slashing at the shrubs in order to lay them!
But we all had fun and didn't suffer too much from the cold - we were too busy!
Press the Back key to return to the previous page.